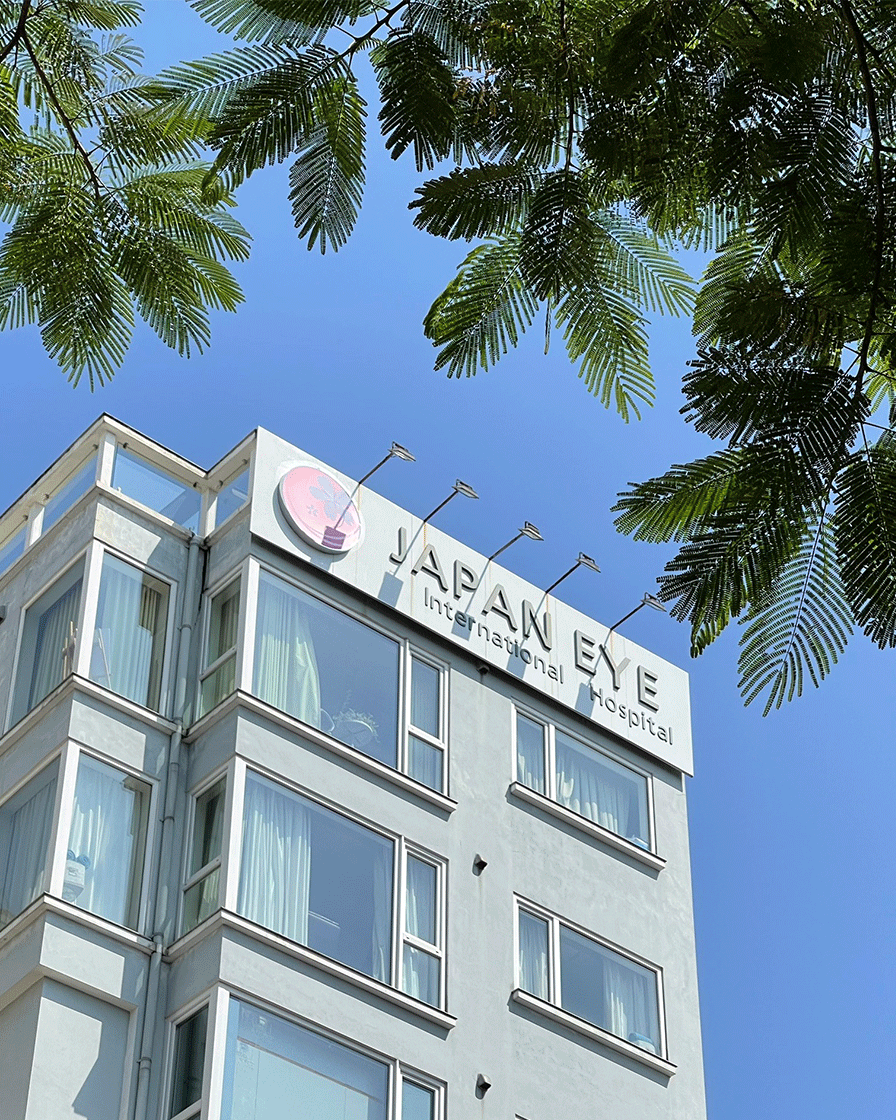 The Japan International Eye Hospital was established in October 2014, under investment by the Japan-based Paris Miki Holdings Inc., aiming to deliver Japan standard medical services in Vietnam.
The Japan International Eye Hospital was built to meet the standards of a high-quality international hospital with a system of advanced equipment, on a par with the top ophthalmic hospitals in the world. We are the first in Vietnam to use the Mel 90 system (Carl Zeiss - Germany), and among the first three ones in Vietnam to use Visumax (Carl Zeiss - Germany) in refractive correction surgery. We are also the first hospital to own the Catalys system in laser-assisted lens replacement surgery and taking the leading role in Southeast Asia & Australia in the number of Phakic ICL surgeries.
We proudly have a team of experienced ophthalmologists from Vietnam and Japan. With the goal of improving quality of medical examination and treatment, delivering the best treatment effects to our patients, our ophthalmologists get regular updates of new technologies and treatments in ophthalmology through training courses, domestic and international seminars.
The Japan International Eye Hospital applies a strict and thorough examination and surgery process according to the Japanese standards. We deliver a comprehensive care service, assisting our patients in the entire process of examination and surgery, so that our patients can even visit our hospital to do examination and surgery on their own, without any family member's attendance. We deliver convenient procedures, minimized waiting time at all stages, civilized examination and treatment space, transparent and optimal costs.
With the slogan of "For the patients and their future", every of our ophthalmologists and nurses has the same mindset: We are not only doctors but also friends of patients for sincere sharing; we are the patients' relatives to take care of them carefully and conscientiously. We put ourselves in their shoes and take care of them wholeheartedly.
In addition to investment in modern facilities and equipment, the Japan International Eye Hospital is also designed with a cozy space and friendly interior, making the most of natural light. Located on Pho Duc Chinh street - an open street along Truc Bach Lake, the hospital offers a panoramic view of Truc Bach Lake, romantic West Lake, giving the feeling of being taken care of and relaxing in your own house.
A team of highly qualified doctors
Advanced facilities
Optimal medical examination and treatment process
A wide range of services
Cozy space